Black and Navy Blue Wool: The Fabrics of Summer 19… 2012
Vintage Swimwear at the Sturbridge Vintage Fashion & Textile Show
I recently found a wonderful collection of early twentieth century bathing costumes, all to be offered for sale at the Vintage Fashion & Textile Show in Sturbridge, MA this Monday (July 9). The show is the largest of its kind, and is attended by collectors, fashion designers and you (consider yourself invited).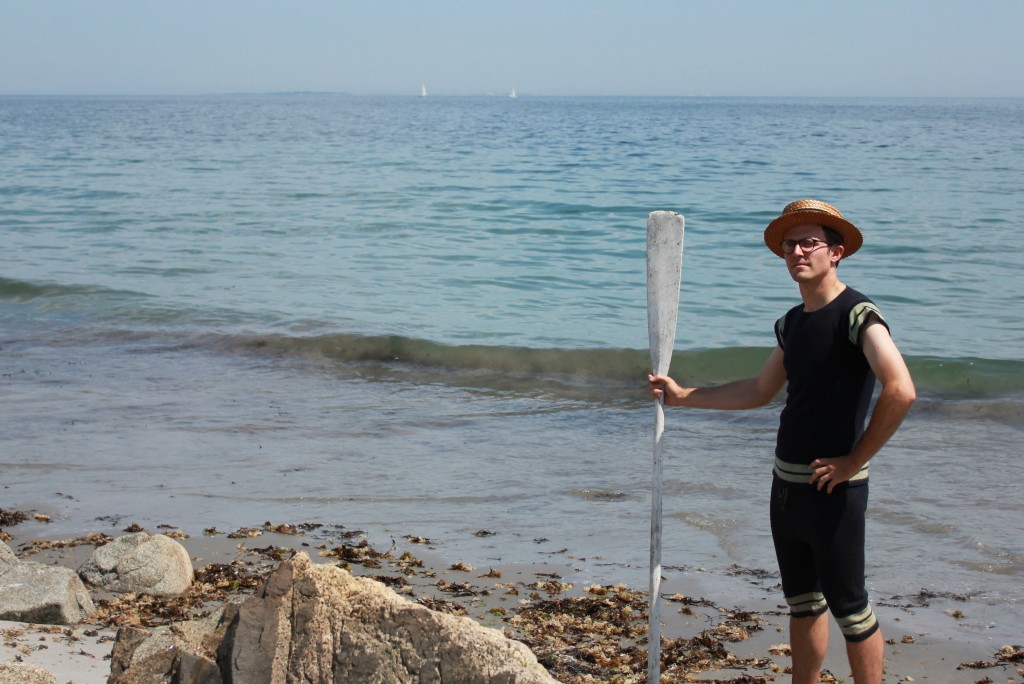 My wares will include:
Swell 1940s and 50s men's suits
Scores of vintage ties, including smart bows and flashy 40s and skinny 50s four-in-hands
Fine fedoras, panamas and boaters, with makers such as Borsalino and Stetson
1920s athletic sweaters
A variety of Victorian and Edwardian vests and pants
1920s Wearwell blue jeans
Absurd 1950s prom dress-like women's raincoats
1920s nurse uniforms
WWI military accessories
Katherine Hepburn's 1940s riding pants (well, they could have been)
1930s English leather motorcycle gloves
Etc.
I will be selling at the show all day Monday as a prelude to Brimfield week. Although I do not plan to sell at Brimfield proper this July, prepare for creepy-themed wares in September in advance of Halloween (among my offerings will be a biologist's collection of specimens, including a variety of skulls and a terrifying stuffed iguana).
I hope to see you in Sturbridge, but if not, order your wool bathing costume today in time for your excursion to the lake or seashore. (Please specify black or navy.)