The 2018 New Hampshire Antiques Show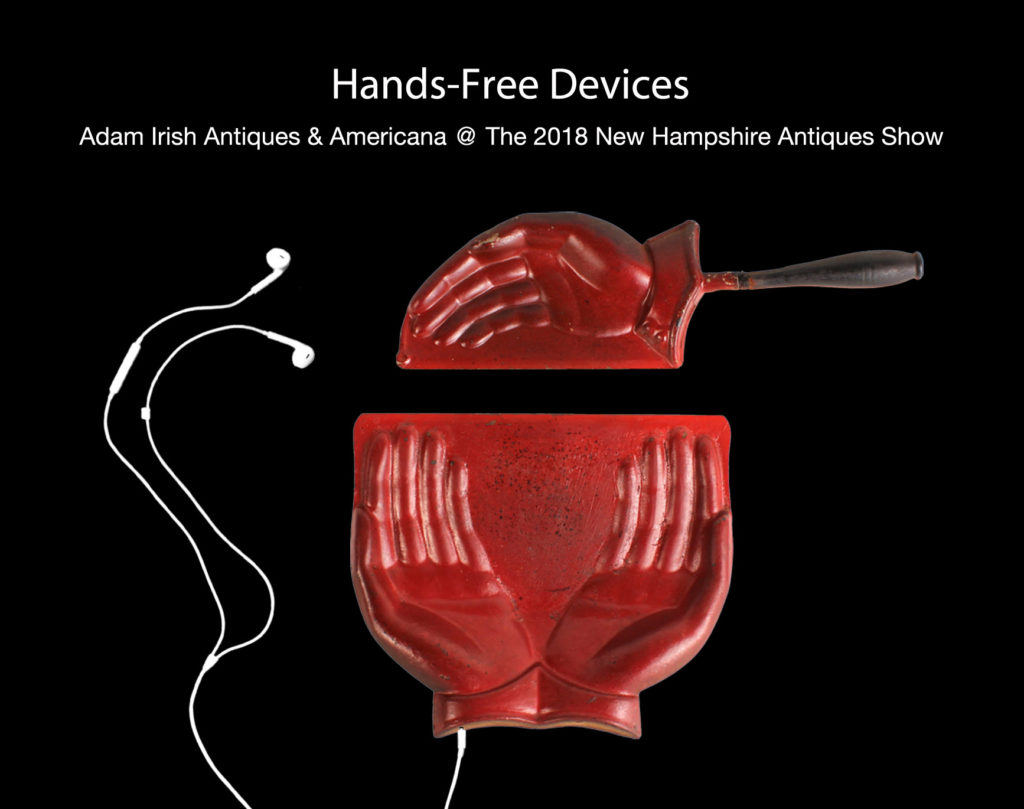 For an entire year, I've gathered great things and tucked them away, assembling and honing a collection of extraordinary objects which have remained under wraps — until next Thursday. I invite you to attend the 61th Annual New Hampshire Antiques Show on Thursday August 9 through Saturday August 11 next week in Manchester, N.H.
Each object I've collected is remarkable in its own right, but as the collection grew, the pieces seemed to connect links between the analog past and the digital present. Next week, I'm releasing them as the latest in antique "Hands-Free Devices."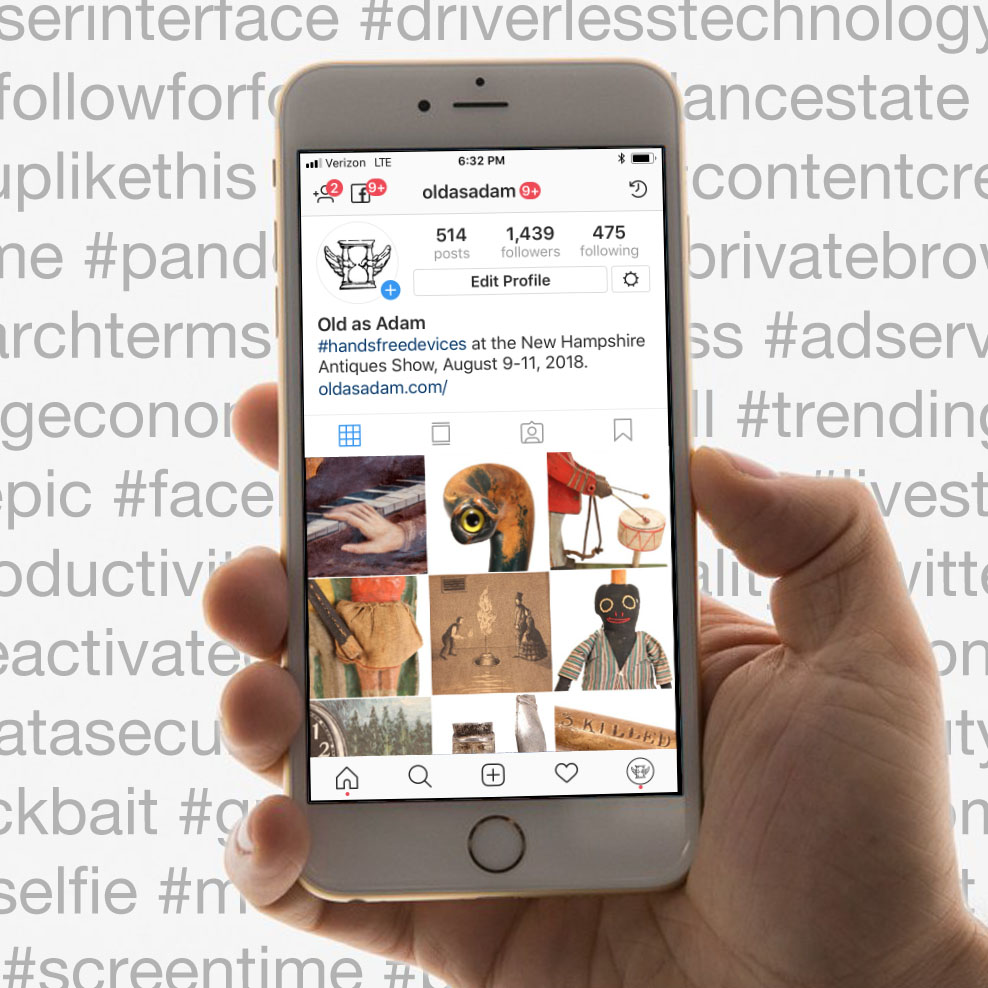 The objects in the collection are each worthy on their own merits, but I invite you to look deeper and examine their historical, artistic, and symbolic significance in our revolutionary technological moment. Smartphones, social media, apps, digital advertising — the utility of these technologies and the paradoxical forces they unleash seem unprecedented, but are in fact programmed into American culture and material history, whether it's 1818, 1918, or 2018.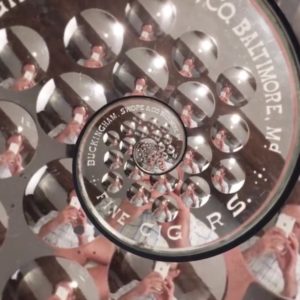 #handsfreedevices enable us to grow closer together and retreat farther apart than ever, to express our individuality and cowtow to rigid social norms, to hone our focus and fall to hopeless distraction, to champion our values and sanction odious behavior, to access endless knowledge and accept fewer facts — to gain greater control over our lives as we surrender our agency.
Catalog release date August 9 (posted to this page) or find the best antique device for you at the New Hampshire Antiques Show, Booth 11.